Trust our experts for reliable and professional delivery.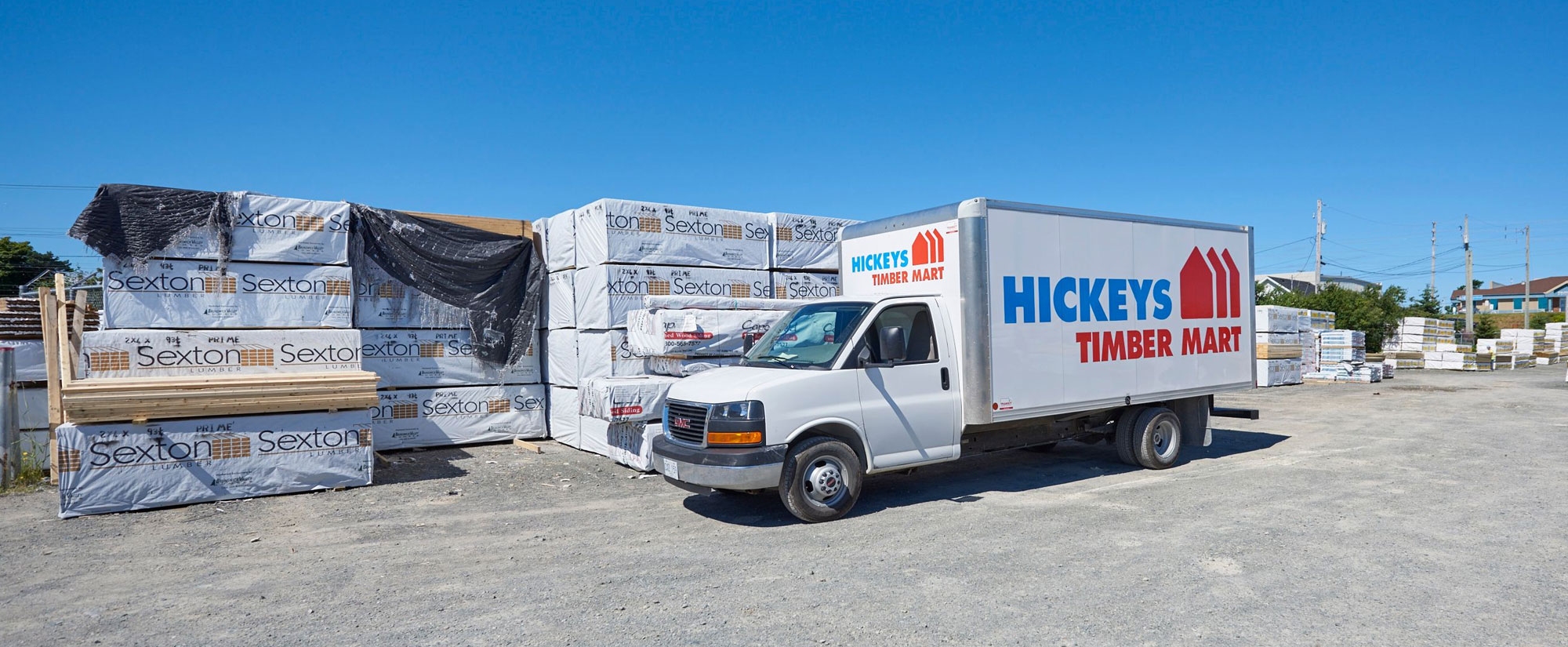 Professional Delivery Services
At Hickey's TIMBER MART we know how important it is to get your building materials to your home or job site on-time and with the right delivery equipment. Our extensive delivery fleet and Expert Delivery Team can help.
Our boom trucks can place your drywall through an upstairs window if required, and our piggyback fork lifts can place your order almost anywhere on your job site. Call your local Hickey's TIMBER MART to arrange for home or job site delivery today. Only $40 for regular curbside delivery in St.John's and surrounding area and $100 per hour for our boom trucks.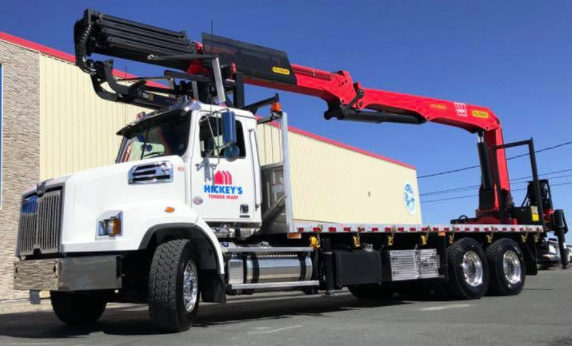 Delivery trucks to suit your needs
We have the equipment available to safely and professionally deliver a wide-range of products to your home or job site.
Let us know what you need.
Fill out this form and let us know what project you're working on.
We'll be more than happy to get back to you with more information about delivery options for the products that you need!